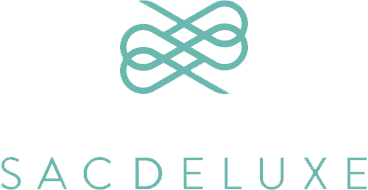 WHETHER YOU ARE BUYING, SELLING OR CONSIGNING YOUR PRE-OWNED HANDBAGS, SACDELUXE IS COMMITTED TO BUILDING YOUR TRUST. WE DO THIS BY OFFERING REALISTIC PRICES AND CONVENIENT TOOLS FOR SELLERS AND BUYERS OF AUTHENTIC LUXURY BAGS. WE WORK HARD TO MAKE LUXURY ITEMS MORE ATTAINABLE
---
DOES SACDELUXE GUARANTEE AUTHENTICITY?

We guarantee that all items are authentic. We stand by our team of authenticators and offer up to a 60 day return policy on any item that can not be authenticated
WHAT IS THE SACDELUXE COMMISSION RATE?

We take pride in allowing our customers to comfortably set the selling price of their item. We also offer the option to allow our team speicialist to assess the value of your item. We charge 22.93% commission on the total price of which your item sells which includes the Paypal fee for seller protection.
DOES SACDELUXE SHIP YOUR ITEM?

It is the responsibility of the seller to ship the item to the buyer within 3 business days, or the transaction will be voided.
Our shipping rate is $25 for ground shipping (includes packaging, signature, and insurance) and $85 for international shipping which will also include packaging, signature and insurance. There is no reimbursement for shipping. Sellers must incorporate that price into their listing price.
OUR RETURN POLICY:

Here at SacDeluxe we have a no return or exchange policy, however if you reconsign your item within 14 days we will lower our commissoin rate to 15%.